DH Communications, LLC provides public relations, marketing and communications' strategies and solutions that work. DH Communications brings decades of experience, innovation and success in private and non-profit sectors to help connect and communicate with your audience, maintain and build your reputation, navigate through sensitive issues, tell your story and drive your brand forward.
Experience: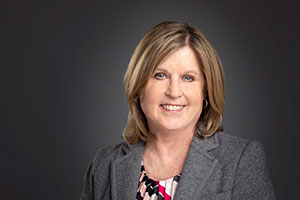 As the owner and principal strategist at DH Communications, Donna Halinski-Hondorp is a strategic and battle tested communications' professional. With a career that began in broadcast news, established herself as a leading public relations strategist, specializing in environmental issue management. She has extensive experience in walking along side clients who are navigating contentious issues. Her clients have included pipeline companies, manufacturers, beverage producers, Superfund site and charter schools.
She also has returned to her broadcast news roots of storytelling by helping clients to strategically communicate their mission, values, and vibrancy through video production and compelling written content. Halinski-Hondorp also combines her news and public relations experience to provide media coaching. She helps clients tell their stories clearly with strong and engaging messaging. Her customized, hands-on sessions enable clients to effectively and confidently interact with the media.
Halinski-Hondorp built a proven public relations track record by working at Marketing Resource Group, a Lansing based statewide public relations and public affairs firm, Ruder Finn, one of the nation's largest independent public relations firms, with an office in Raleigh, North Carolina and numerous TV and radio news outlets that include WRAL-TV in Raleigh, WOOD-TV and WZZM-TV in Grand Rapids and WXYZ-TV in Detroit.
Active in the community, Halinski-Hondorp provides public relations assistance to Ele's Place, a healing center for grieving children, serves on the Marketing Committee for the Capital Region Community Foundation, and is a member of the Parish Education Council at St. Thomas Aquinas Parish School.
Halinski-Hondorp is a graduate of James Madison College at Michigan State University with a degree in Urban Policy and an emphasis in Journalism.
Services:
Issues Management
Crisis Communications
Strategic Communications' Planning and Execution
Message Development
Media Relations
Media Training
Storytelling
Video Production
Building Brand Awareness
Relationship Building
Content Writing
Contact information: